2023 Mesa Easter Pageant Dates Announced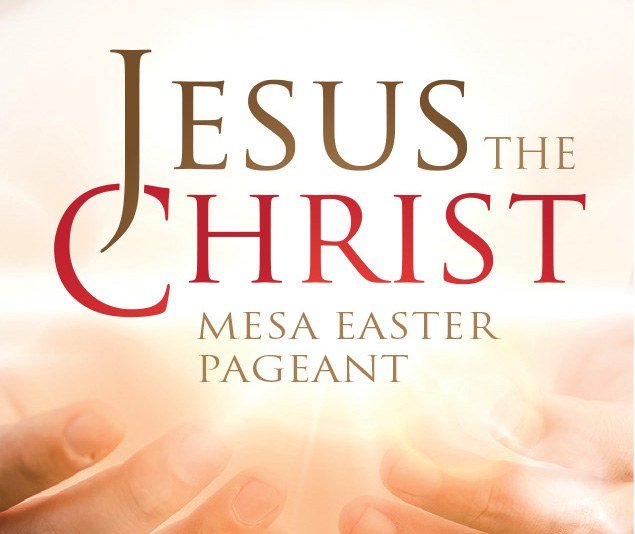 This article was contributed by a local member of The Church of Jesus Christ of Latter-day Saints. The views expressed may not represent the views and positions of The Church of Jesus Christ of Latter-day Saints. For the Church's official site, visit churchofjesuschrist.org.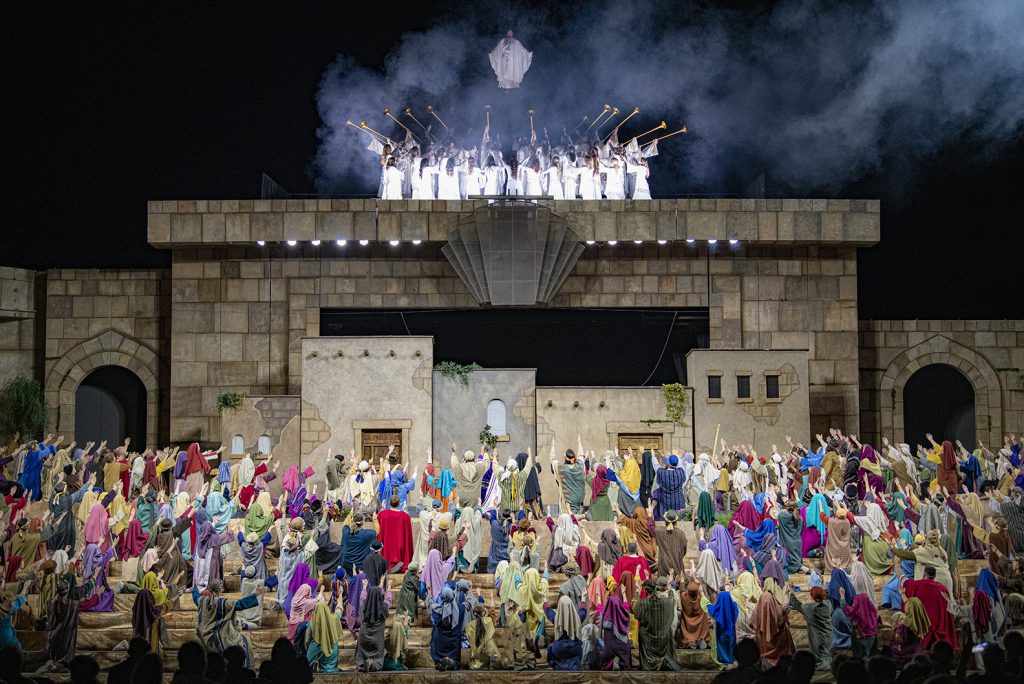 The Mesa Easter Pageant, "Jesus the Christ," is the largest annual outdoor Easter pageant in the world, drawing annually more than 100,000 people in the two weeks before Easter to the north lawn of the Mesa Arizona Temple, 101 S. LeSueur in downtown Mesa.
This year, it will be presented at 8 p.m. each evening for nine shows: March 29-April 1, April 4-8, 2023.
This free, 70-minute outdoor musical dramatization highlights the powerful and poignant moments of the life of Jesus Christ – from His birth to His glorious resurrection – as found in the New Testament and is presented as a gift to the community in celebration of Easter.
More than 400 costumed cast members present "the greatest story ever told" using music, dance, drama, live animals and special effects, all performed on a massive four-story-high stage. A production staff of 400 volunteers work tirelessly behind the scenes to present this annual event, which has been a beloved community tradition since 1938.
Attendance at this popular event ranges from 6,000 to 16,000 people per showing. To avoid the larger crowds, attendees are encouraged to view one of the performances prior to Easter weekend. To secure one of the 9,500 chairs provided, it's recommended to arrive at least one hour early for performances during the first week and two hours (or more) early in the second week. Bringing food and water is acceptable. On colder nights, blankets are suggested.
The Mesa Temple Visitors' Center, at 455 E. Main St., will be open and offering free guided or self-guided tours of the "In Remembrance of Me – Murals of Christ" during the pageant time.
Also note: Wednesday to Saturday, March 29-April 4, ASL interpreters will be interpreting near the front. At every performance, a limited number of headsets are available that offer English-to-Spanish translation of the narration.
Admission to the pageant is free and donations will not be accepted. The event is sponsored by The Church of Jesus Christ of Latter-day Saints.