2024 年梅薩復活節選美比賽日期已公佈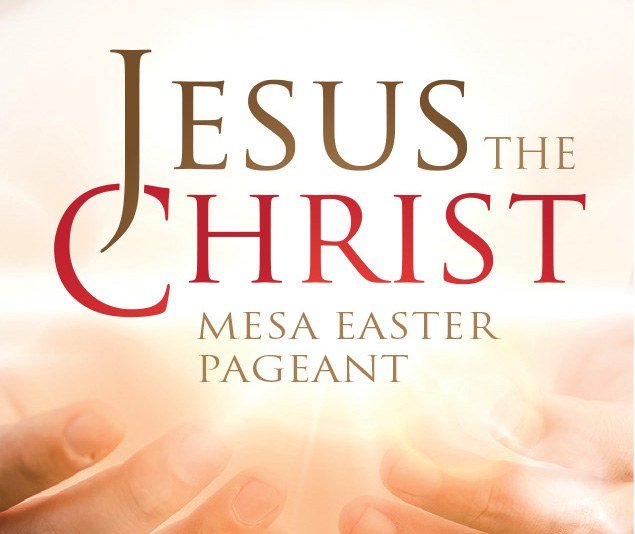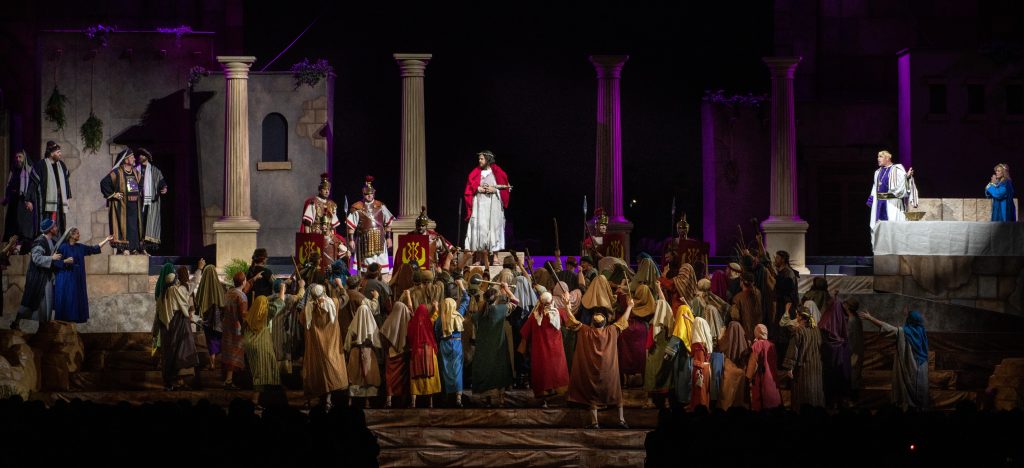 Next year's production of "Jesus the Christ" — the largest annual outdoor Easter pageant in the world — will be presented at 8 p.m. each evening for nine shows: March 20-23 and 26-30, 2024.
The production annually draws about 100,000 people in the two weeks before Easter to the north lawn of the historic Mesa Arizona Temple, 101 S. LeSueur, in downtown Mesa.
This free, 70-minute musical dramatization highlights the powerful and poignant moments of the life of Jesus Christ – from His birth to His glorious resurrection – as found in the New Testament. It has been a beloved community tradition since 1938 and is presented as a gift to the community in celebration of Easter.
More than 400 costumed local cast members present this — "the greatest story ever told" — using original music, colorful dancers, live animals, special effects and heartfelt performances, all showcased on a towering four-story stage. Behind the scenes, a production staff of 400 volunteers work tirelessly to present this annual event, which ends with a spectacular representation of Christ's victory over death as the actor portraying Him is lifted high above the top of the stage while the entire cast sings and rejoices.
Attendance at this popular event ranges from 6,000 to 16,000 people per showing. To avoid the larger crowds, attendees are encouraged to view one of the performances during the first week of production. To secure one of the nearly 10,000 chairs provided, it's recommended to arrive at least one hour early for performances during the first week and two hours (or more) early in the second week. Bringing food and water is acceptable. On colder nights, blankets are suggested.
The Mesa Temple Visitors' Center, at 455 E. Main St., will be open, offering local history exhibits and interactive, family-friendly activities.
Also note: Wednesday, March 20, to Saturday, March 23, ASL interpreters will be interpreting near the northeast corner of the audience. And at every performance, 400 headsets are available that offer English-to-Spanish translation.
The free event is sponsored by 耶穌基督後期聖徒教會.
A video documentary, "Jesus the Christ – Mesa Easter Pageant: Behind the Scenes," is available for watching on the KSL YouTube 頻道.
"Jesus the Christ" Mesa Easter Pageant soundtrack music is available on 的YouTube, Spotify, Apple Music, Pandora和 Amazon Music.
Please note: Community members are welcome to audition to be a part of the Easter pageant cast, which takes a commitment of four weeks of practices and performances. Auditions for the 2024 Easter Season will be completed online. All audition information will be available 這裡 beginning September 1, 2023. Applications will be accepted from September 1st through October 1st.