The Friezes of the Mesa Temple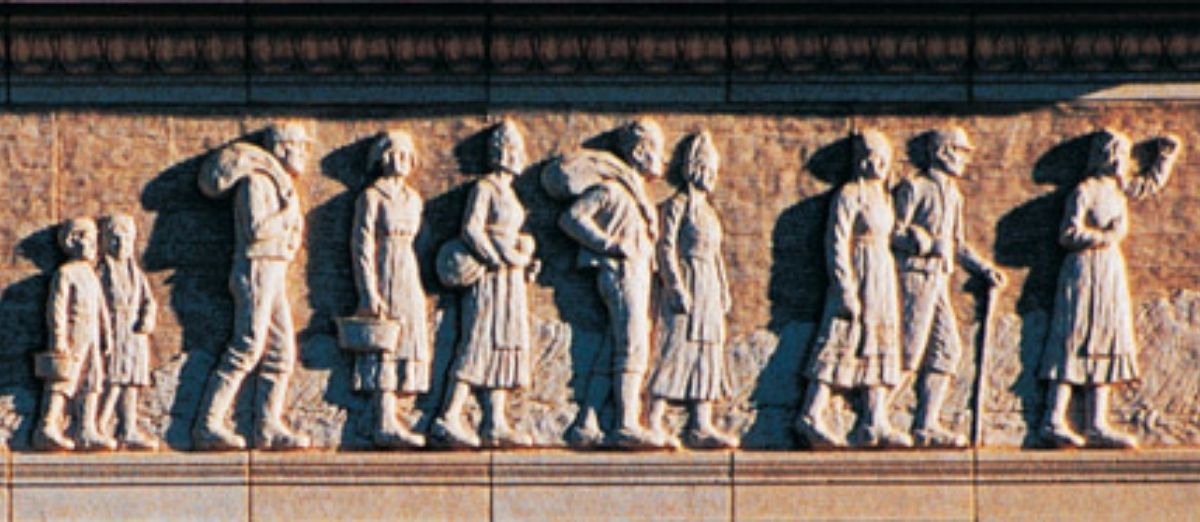 This article was contributed by a local member of The Church of Jesus Christ of Latter-day Saints. The views expressed may not represent the views and positions of The Church of Jesus Christ of Latter-day Saints. For the Church's official site, visit churchofjesuschrist.org.
The friezes of the Mesa Arizona Temple are broad horizontal bands of sculpted decorations near the roof at all four corners. They were added during the original construction in the 1920s. Temple President James W. LeSueur described the friezes as representing the nations "gathering" from the four corners of the earth. It's important to note that all of the individuals represented are symbolically walking in the same direction of the Temple's main west entrance.
Mural artist A.B. Wright made sketches for the friezes based on scenes he had viewed in his travels. Torleif S. Knaphus (who created the 12 terra cotta oxen beneath the Temple's baptismal font, as well as the Hill Cumorah monument in New York and Handcart Memorial on Temple Square in Utah) made plaster-of-Paris models of the friezes, which were then sent to the California Faience Company, in Oakland, California. Here, the models were cast into the friezes to be placed on the top of the exterior walls. Each are three feet, six inches tall, and sixteen feet wide.(The Ninth Temple: A Light in the Desert, Mesa, Arizona, 1927-2002, Seventy-Five Years, Granite Publishing, 2002.)
https://www.churchofjesuschrist.org/study/ensign/2003/10/mesa-arizona-temple-the-gathering-of-israel?