Children's Bible Stories Puppet Shows at the Visitors' Center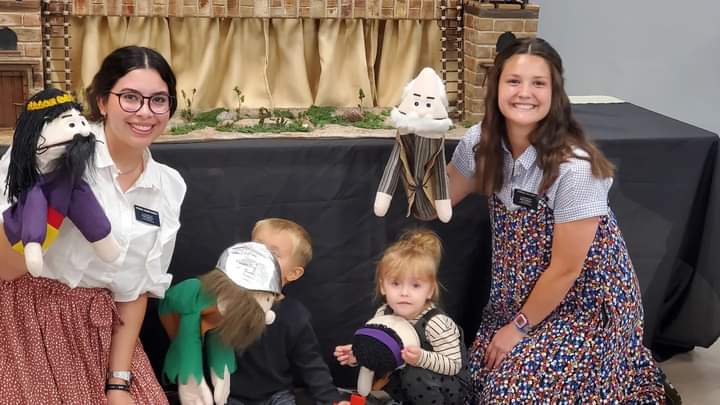 Puppet shows are presented by the sister missionaries at the Mesa Temple Visitors' Center, 455 E. Main St., at the following times:
Tuesday, Thursday and Friday and Saturday at 11 am; and
Tuesday, Wednesday, Thursday, Friday and Saturday at 4 pm.
If puppet shows are requested ahead of time, the sisters will accommodate those too. Call the Visitors' Center at (480) 964-7164.