FOX 10 report: Easter pageant returns in 2022, to be held at Mesa Arizona Temple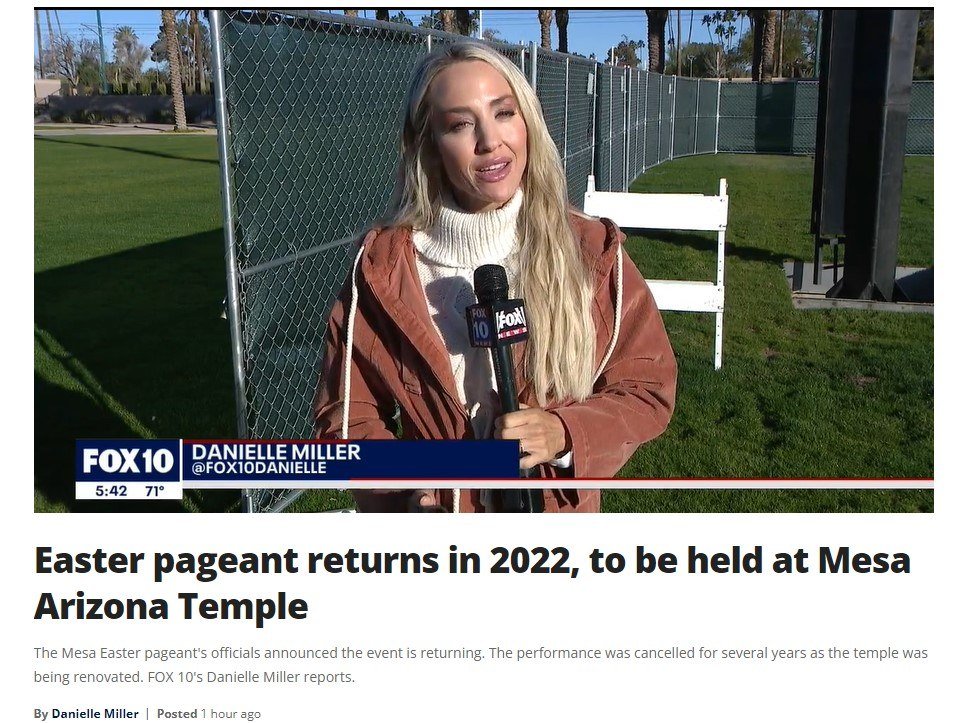 This article was contributed by a local member of The Church of Jesus Christ of Latter-day Saints. The views expressed may not represent the views and positions of The Church of Jesus Christ of Latter-day Saints. For the Church's official site, visit churchofjesuschrist.org.
https://www.fox10phoenix.com/video/1026023
The new Mesa Easter Pageant premieres April 6, followed by eight additional evenings of performances. Pageant dates and details are as follows: April 6–9, 12-16; each night's show begins at 8 p.m.
Other important info:
No tickets or reservations needed.
Come early to sit on some of the 9,000+ chairs provided. Attendees are also encouraged to attend during the first week of performances to avoid the generally larger crowds closer to Easter weekend.
The outdoor area is located at 525 E. Main Street in downtown Mesa.
Attendees are encouraged to use Valley Metro Light Rail, which has a stop at Mesa Drive/Main Street, within a short walking distance of the venue.