'Astonished, impressed, gratified': President Dallin H. Oaks rededicates Mesa Arizona Temple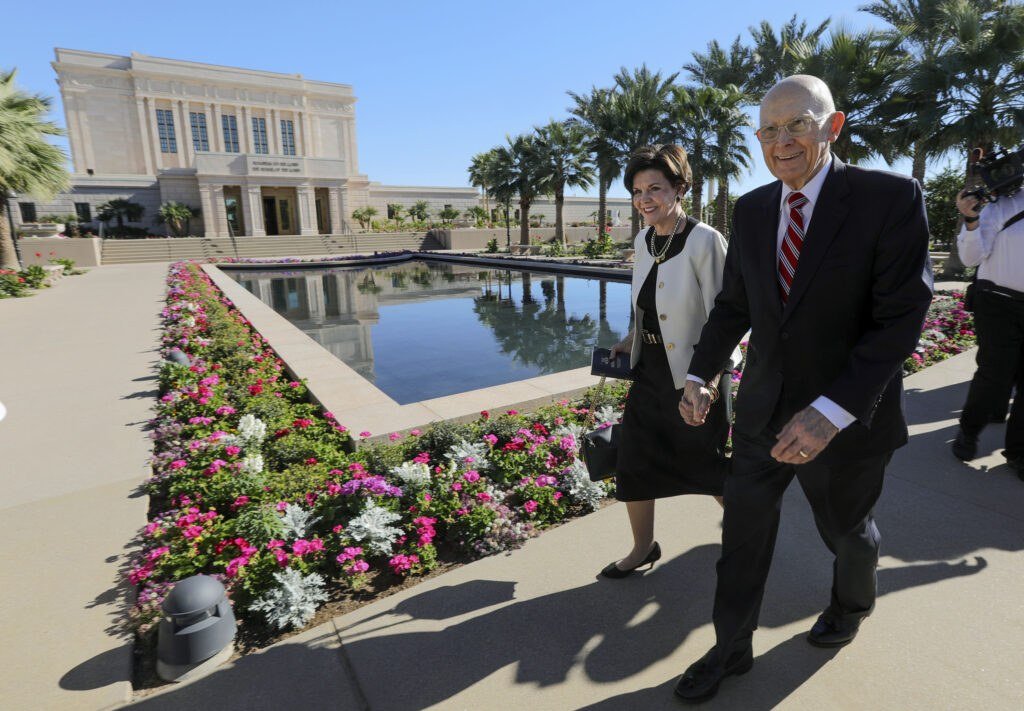 'Astonished, impressed, gratified': President Dallin H. Oaks rededicates Mesa Arizona Temple
MESA, Arizona — After three and a half years of renovation work, the Mesa Arizona Temple is dedicated again as a House of the Lord.
"We were astonished, impressed, gratified with what has been done to hold with the pioneer ancestry of this traditional great temple and House of the Lord," said President Dallin H. Oaks, first counselor in the First Presidency of The Church of Jesus Christ of Latter-day Saints.
President Oaks presided at the three rededication sessions held Sunday, Dec. 12, offered the rededicatory prayer and was among the day's many speakers.
Shared from the Church News. Written by Jon Ryan Jensen. Photos by Kristin Murphy.