International Nativity Display at Visitors' Center during Christmastime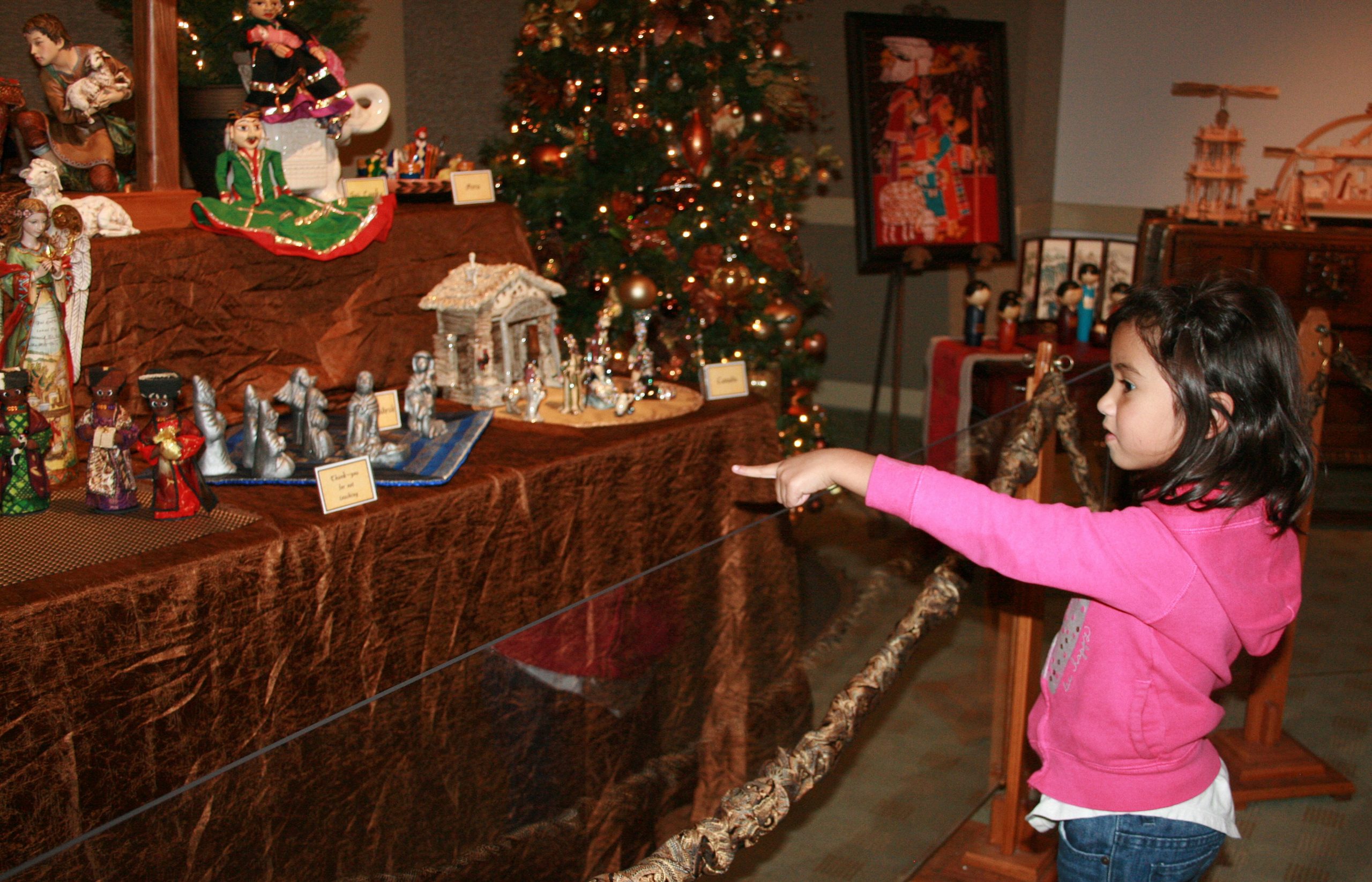 This article was contributed by a local member of The Church of Jesus Christ of Latter-day Saints. The views expressed may not represent the views and positions of The Church of Jesus Christ of Latter-day Saints. For the Church's official site, visit churchofjesuschrist.org.
As the outdoors surrounding the Mesa Temple dazzle with hundreds of thousands of Christmas lights during the holidays, inside the Visitors' Center a unique display of nativities from around the world is also meant to brighten the community's celebration.
These representations of Jesus Christ's birth come in all sizes — from miniature to several feet high; from a variety of mediums used to craft them — wood, copper, porcelain, metal, fabric, resin and natural items picked up by locals in remote areas of the world; and from every continent and various countries and cultures across the globe, including Tonga, Nicaragua, Madagascar, Costa Rica, France, Mongolia, Ghana and more.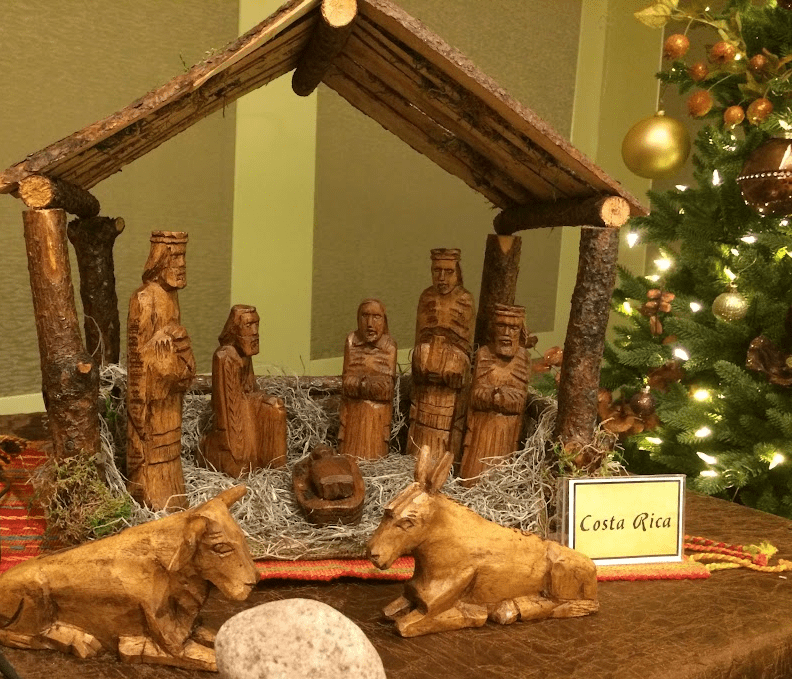 According to Susan Fuller, who has been chair of the committee for the annual display since 2005, there will be somewhere between 100 to 150 of these nativity scenes on exhibit in the multi-purpose room for the first time in the new Visitors' Center.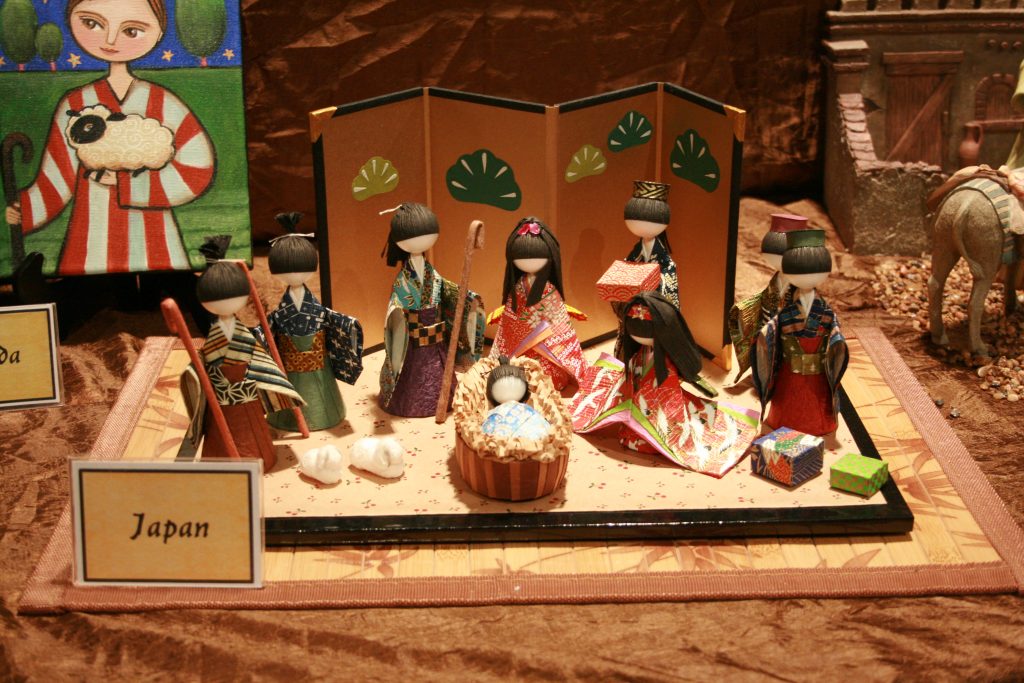 The Mesa Temple and grounds closed in 2018 for renovations. The temple was rededicated last December, but the nativity display didn't return until this year, aside from one nativity set up last year in the Visitors' Center.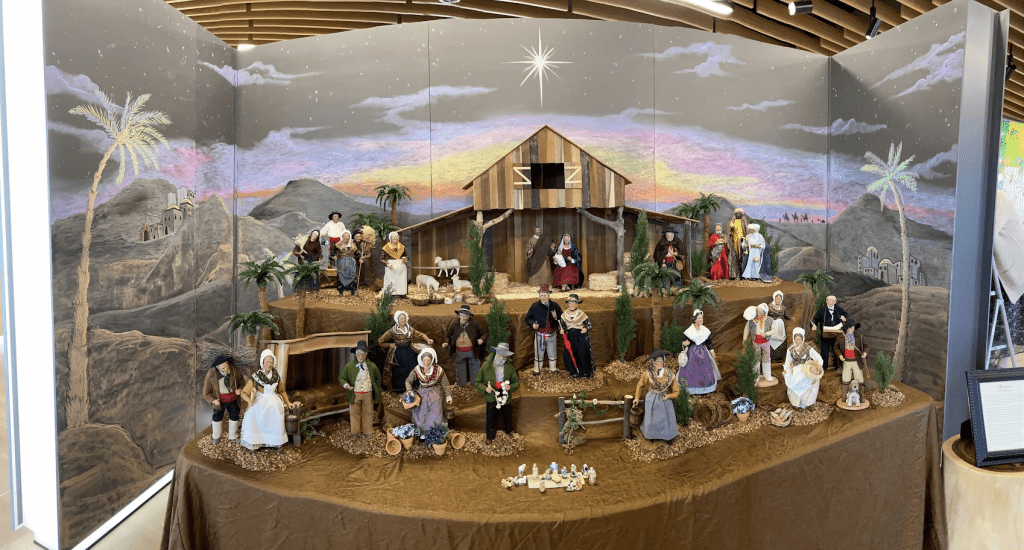 "It will be beautiful. It will be international," Susan says of the 2022 event, adding she works with a group of eight women who bring this project to fruition.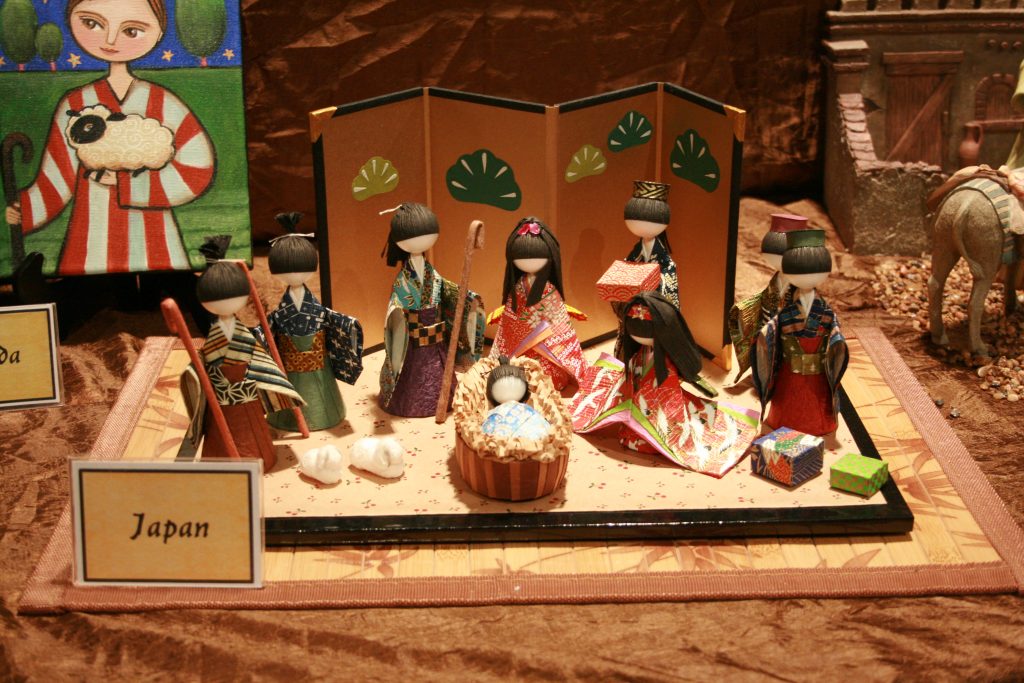 "Many of the nativities are homemade," she says. "And what is so special about that is that they represent someone's love for Christ. It's part of their testimony. This whole display is all about the birth of Christ, and I think it's very touching."
A Thomas Kincaid centerpiece nativity will be featured in the main part of the Visitors' Center with a Kincaid-like chalk painting behind it by local artists Karen Schmeiser and Trisha Faith Wilkins. A new crèche will accompany it – built from the large temple grounds crèche that is being revamped for wider viewing.
The center will also be decked out for the holidays with lighted Christmas trees and other decorations.
Admission is free and the center is open for self-guided viewing through a variety of exhibits, including the nativity display, each evening from 5 p.m. to 10 p.m. from Thanksgiving Day through New Years' Eve.